Get involved in career events and the school
Being involved with what is happening at your child's school can help you support your child with their career decision making.
What's on this page?
Get involved at your child's school by:
browsing the school's websites
going to parent–teacher evenings and school events
talking to your school's career adviser.
Career expos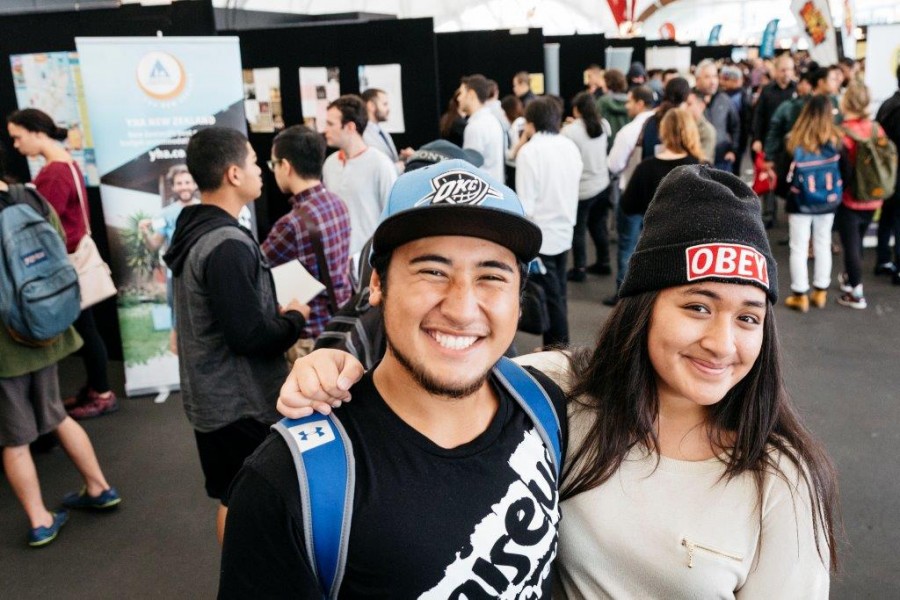 Career expos bring together universities, training providers, ITOs, polytechnics, Defence Forces and sometimes employers. Most are held between May and August and provide an opportunity for you and your child to gather information on possible career options.
How to help your child make the most of career expos
Suggest to your child that they:
use our expo planner and have a list of questions to ask training providers
find career ideas to explore at the expo using our interactive tools
visit the Careers New Zealand stand at the expo and go to workshops that interest them.
After the expo, there are a number of things your child could do:
talk to their dean or career adviser about choosing the right NCEA subjects for their career interests
ask their career adviser or Gateway co-ordinator about doing work experience
speak to people working in the industry that they are interested in.
Subject information evenings, career evenings and report evenings
Evening events are often busy because so many parents attend, so be prepared!
Make sure you know the names of the staff you want to see.
Take a list of questions and write down the answers.
Ask the staff what resources are available to you and your child.
If you don't feel comfortable visiting your child's school, or English is your second language, ask a friend to go along with you for support.
Make an appointment to see the dean or career adviser later if you don't have enough time to get the information you and your child need.
Make the most of the school's career staff and resources
Schools often have a dedicated career area or classroom with career resources. This area will have resources such as:
information about tertiary providers, industries, scholarships, apprenticeships and trade training options
posters, brochures and other resources
internet access so students can produce their CVs and cover letters, and explore information on the Careers New Zealand website.
 Encourage your child to become familiar with these support services.
Updated 19 Dec 2018